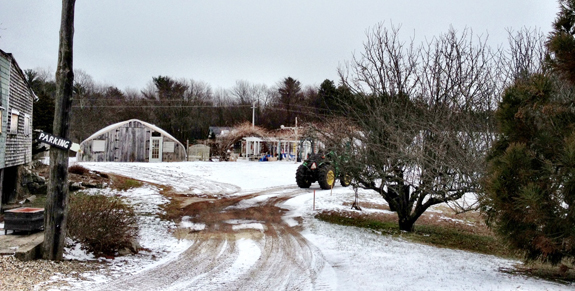 Dear Friends,  

We are coming to end of our 34th season at Pettengill Farm. The
Holiday Season is a time for us to reflect on the many wonderful
memories we have had with you over these remarkable years. There
have been many significant events, many growth changes, and you
alone are responsible for this small farm transforming and becoming a
flower farm of distinction. We are so grateful for your support and
loyalty and giving us so many memories to treasure.
The farm is now closed for the season as we plan our plant inventory,
and work out the details of our upcoming events. Our opening date is
Friday, April 13 , 2018.
If you are interested in purchasing a Gift Certificate for someone this
Season, please feel free to visit the section below or contact us directly at the farm, we are happy to help you make someone's holiday season a little bit more special.
Warm Wishes for Happy Holidays with your friends and family.
Jan and Henry Richenburg
And thank you once again for being a loyal customer of Pettengill Farm.
_________________________________________________________________
A gift for any season or special suprise!
For that hard to buy for friend or family member!
Please call us at 978.462.3675 or email us at info@pettengillfarm.com, providing us your Name and contact infomation as well as with the Name and Address of the special person you would like the gift certificate sent to and we would be happy to help you suprise them with this special gift!