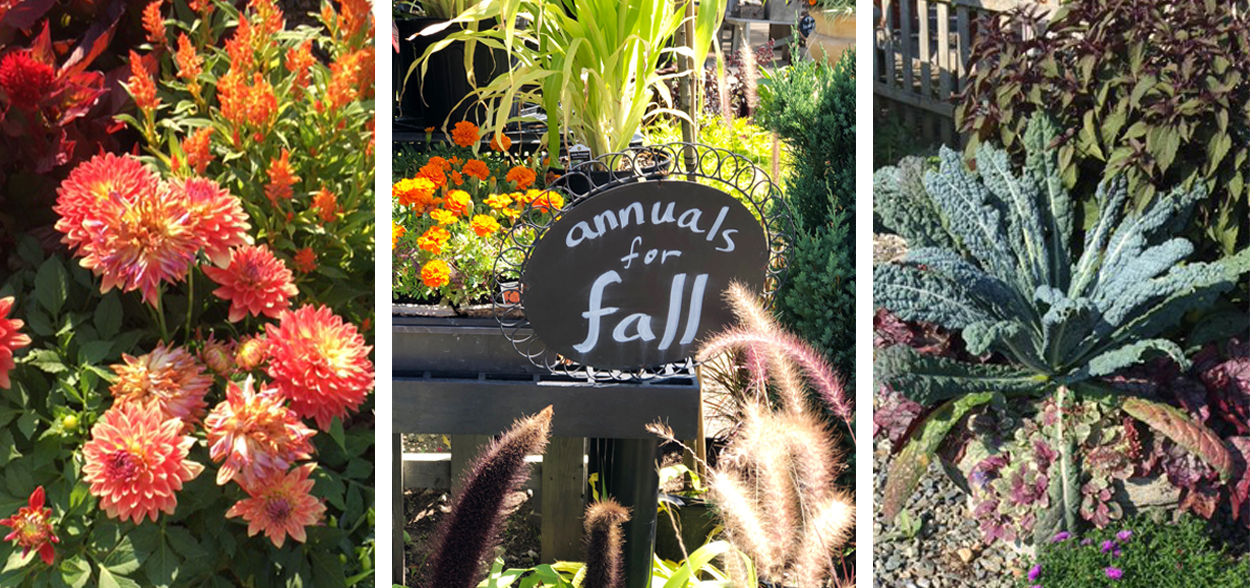 JOIN US FOR HUGE SUMMER SAVINGS!!!
Selected Annual Plants are now 75% off!
As the children get ready to go back to school and the vacation times are winding down, we look forward with great anticipation to autumn weather, sweaters, bright foliage and cool nights.
If you find the heat has fried some of your summer plants—or you just want to change them up a bit—our wonderful variety of fall window box and container plants are now available and are sure to help bring in the vibrant colors and textures of fall to your outdoor living spaces. We are hoping our ornamental gourds, squash and pumpkins will ready by September 15. We think these little "fruits" are perfect to use as accents in our planters and window boxes—helping to rejuvenate them and gracefully transition from late summer into the autumn season. Just in time for the perfect outdoor fire pit evenings!
We will be closing the retail portion of the farm for the 2021 season on October 10, but our Petal Pushers division will continue to work through October and November—doing fall clean-ups as well as prepping your gardens for the winter.
We are forever grateful for your patronage and your kind words of support and encouragement. You have always inspired us and we are so thankful for that.
Hope to see you soon!,
Jan and Henry Richenburg and the Pettengill Farm family
_________________________________________________________________
A gift for any season or special suprise!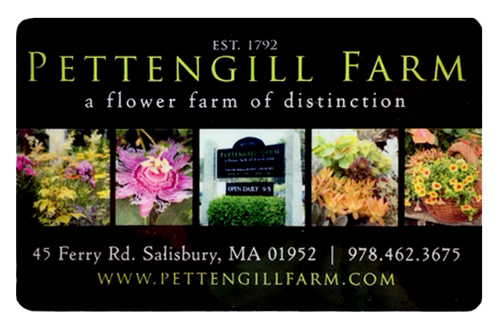 For that hard to buy for friend or family member!
Please call us at 978.462.3675 or email us at pettengillfarm1792@gmail.com, providing us your Name and contact infomation as well as with the Name and Address of the special person you would like the gift certificate sent to and we would be happy to help you suprise them with this special gift!